About The Marketing Dept.
We are TMD
The Marketing Department (tmd) is a fun full-service creative agency designed to be your virtual marketing department.
We serve as part of your team getting to know you and your business inside out. We assemble the talent essential to help you create your brand and become both its catalyst and guardian through:
Branding
Integrated marketing
Targeted public relations
TV, Radio and Print creation and placement.
We know that you have to be an expert in your field to succeed, which means you don't have the time to become an expert in marketing.
You don't have to. With TMD in your corner, you can do what you do best and leave the rest to us. We'll bring in award-winning talent to successfully promote your business's mission and goals—all within your budget.
We are passionate about your growth and success, and assure it with the roll-up- your-sleeves- put-the-coffee-on-get-it- done attitude that is typical of Anne-Marie, our company's owner.
Our Mission
Our mission isn't just to save you time and money. We want to make you time and money.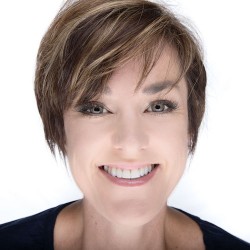 As The Marketing Department president/owner/Energizer Bunny, Anne-Marie Daggett is obsessive about two things: marketing and her customers. She loves to watch her clients thrive thanks to the customized marketing plans she's put in place. She loves the creativity involved in assessing a business and figuring out how to make magic happen year after year in a way that meets both goals and budget.
"I need to know your story, your philosophy, who you are as a company and how you function in order to help you build a relationship with your clientele.

I delve into your heart, mind and soul, find those differentiators and what makes you tick so people can develop connections with you.

Connections = loyalty, So when we start working together, discovering—and sharing—your story will be priority #1."
– Anne Marie Daggett