Anne Marie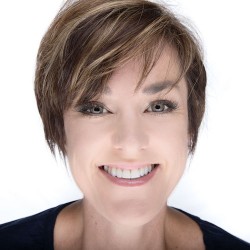 As The Marketing Department president/owner/Energizer Bunny, Anne-Marie Daggett is obsessive about two things: marketing and her customers. She loves to watch her clients thrive thanks to the customized marketing plans she's put in place. She loves the creativity involved in assessing a business and figuring out how to make magic happen year after year in a way that meets both goals and budget.
Anne-Marie brings 20+ years of experience in marketing and sales to the table. She has spearheaded marketing and sales efforts at:
Mammoth Mountain Ski Area, CA
 Hyatt Regency Lake Tahoe, NV
 Grouse Mountain Lodge/Big Mountain in Whitefish, MT
Planet Hollywood in Beverly Hills, CA
She has also survived the Hilton Hotels' HHonors program.
In addition to her obvious passion for tourism, Anne-Marie loves working with restaurants, retail stores, auto dealers, golf resorts and nonprofits. She has served as:
Development Director for the Central Oregon Chapter of the Alzheimers Association
Executive Director YouthArtworks in Reno, NV, a nonprofit which takes at-risk youth off the streets and employs them to beautify—instead of defacing—the community.
She even cut her hair short in support of Breast Cancer Awareness and now can't/won't grow it out.
Her juice? Coming up with original ways to spread the word through every possible avenue about the businesses she's marketing. "My clients' success if my success," she says. "I want them to be happy, heathy and thriving."
That same passion drives her community involvement. From the United Way to Healing Reins Therapeutic Riding Center, Anne-Marie donates her time and expertise to make a positive difference in Central Oregon.
In her down time, Anne-Marie loves running, yoga, '80s alternative music, outdoor winter sports (she's an ice-skating instructor), and most of all, her two beautiful little girls with whom she talks about, you guessed it, marketing.
"What do you think they're getting at with that logo or ad?" she'll ask her kids as they drive down the street. The girls already understand that no matter what they're looking at, it's about emotion.
It is easy to start a project but it is hard to do it well. Well, not for us.
Words from Clients
So, you're considering hiring Anne Marie…otherwise, why would you be checking out her testimonial page? I assume you want to feel secure…and this business you've sacrificed everything for is being guided by expert hands? Good, you're in the right place. I can say that because I know of few people that are as obsessive as Anne-Marie, and I mean that in the best possible way. Your challenge becomes her challenge…the success of your business occupies her breakfast, lunch, dinner, and bedtime thoughts. She has loads of resources at her disposal, and most importantly, you have her endless passion and undivided attention. As a business owner, isn't that what you really want?

Bendingsound Voiceover

​I was more than pleased with our interactions​ with Anne-Marie and her team​ around the new logo​. She was ​great to work with and was​ very patient with our ​process as we had to work with our international corporate office​​. I liked how ​she​ completely understood what our direction was at first, delivered on the requirements, and then very graciously adapted to the new nuances. ​W​e landed in a great place​.

Tricol Biomedical VP Sales & Marketing

I have worked with Anne-Marie and TMD for over 7 years and I can say she has always had our best interest and bottom line in mind. She has been an integral part of our team in marketing not only our business but our culture which in turn has created a loyal community that we support. I trust her implicitly with our budget as she has proven her experience, knowledge, creativity and contacts that have benefitted Bend Pet Express over the years. She has the energy and passion it takes to be pliable in an ever changing industry. ​Her commitment to us has made a huge impact.

Bend Pet Express

I have known and worked with Anne Marie for over 10 years. She always does what is best for her clients to get results. Her creative ideas make an impression to remember. I would and have referred her to work with my own clients. Besides being very knowledgeable.... she's a great person and really fun!

Red Bee Press

Our program was at a critical turning point both internally in the way that we were going to pivot the service we provide, and externally with an entire re-brand of our logo and website. This transformation would involve an appreciation for our lengthy reputation in the community and a working knowledge of non-profit culture. We interviewed many consultants that could handle parts and pieces of what we needed, but The Marketing Department was the only group that could be a single contact point to address all our needs. The stability of having one reliable source and the consistency and integrity of knowing that anyone who worked on our rebrand was specifically vetted so that they aligned with our mission and purpose was invaluable to our team. Our rebrand was seamless; completing ahead of schedule and on budget. Every step of the way, we felt that we were working with a group that was a integral part of our program, not outside consultants trying to push a project through. We now have a trusted group to rely on as we continue to grow and evolve. We highly recommend The Marketing Department if you are in need of a trusted resource that can address complex needs and growth with innovation and high energy. Now more than ever, companies need to think about being more relationship-driven in who they partner with because quite honestly, the passion and care you get from The Marketing Department shows in the end product. We give The Marketing Department our highest recommendation and they continue to be one of the best decisions we ever made.

Healthy Beginnings