Logo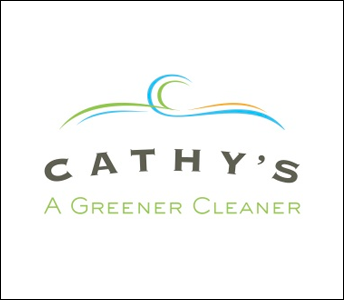 The marketing department was tasked to rebrand Cathy's Cleaners. It was one store on 2nd Street and the logo was a purple background with a white hanger. The new owners wanted to update, modernize and refresh the look. Cathy's Cleaners new owners invested in new machines, consultants that trained the staff on the newest, most efficient, earth conscious and best forms of cleaning. The logo had to be clean, bright and colorful. The new logo is on signage, vehicles, collateral, web, banners and has helped facilitate growth enough to open up 3 more locations and a delivery service.
Video
Cathy's Cleaners brought a new, eco-friendly garment cleaning process to Central Oregon. 'Enviro Cleaning' is a process that does not use harsh chemicals or solvents, offers better cleaning performance, and leaves clothes looking newer and feeling softer without damage to the clothing or the environment. We wanted to show how this process is better for clothing, the environment and your wallet.
Cathy's Cleaners just rebranded. Cathy was in the dry cleaning industry for many years and we wanted to show how it has been in her blood since she was born. This builds trust and tribe, which are lifelong customers.
Cathy's Cleaners added a free home pick up and delivery process in addition to their services offered in the stores. We wanted to add the humor and every day life into it to show the ease and convenience of the service. We were creative in saving the client money and communicating the message in an entertaining way.